Data Breaches in February 2023 – Infographic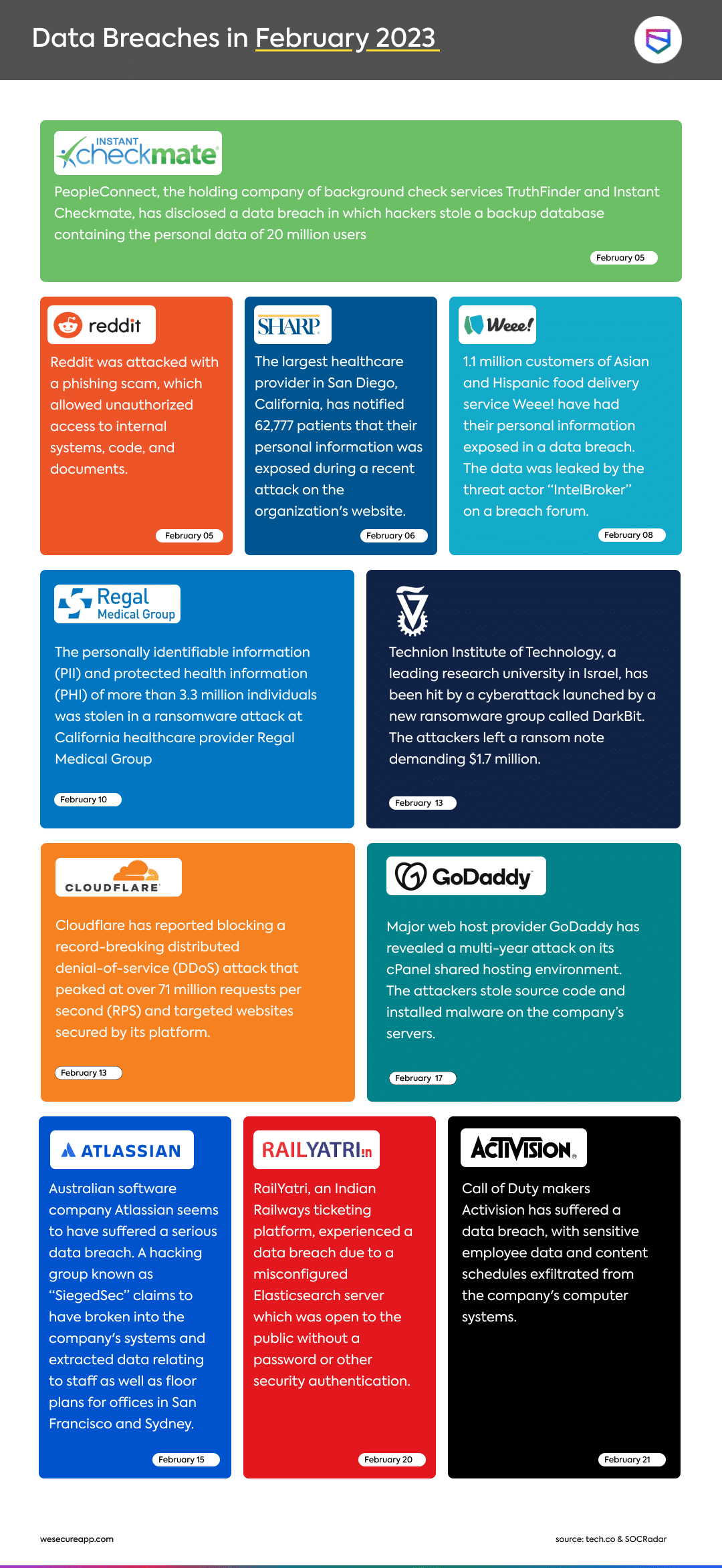 A data breach is when sensitive, protected, or confidential information is accessed, stolen, or exposed by an unauthorized individual or group. These incidents can occur in various ways, such as hacking, theft, or human error.
Data breaches can have serious consequences for individuals, businesses, and organizations. The compromised data may include personal information such as names, addresses, social security numbers, credit card details, or login credentials. Such information can be used for identity theft, financial fraud, or other malicious activities. Here is the monthly edition of famous data breaches in February 2023.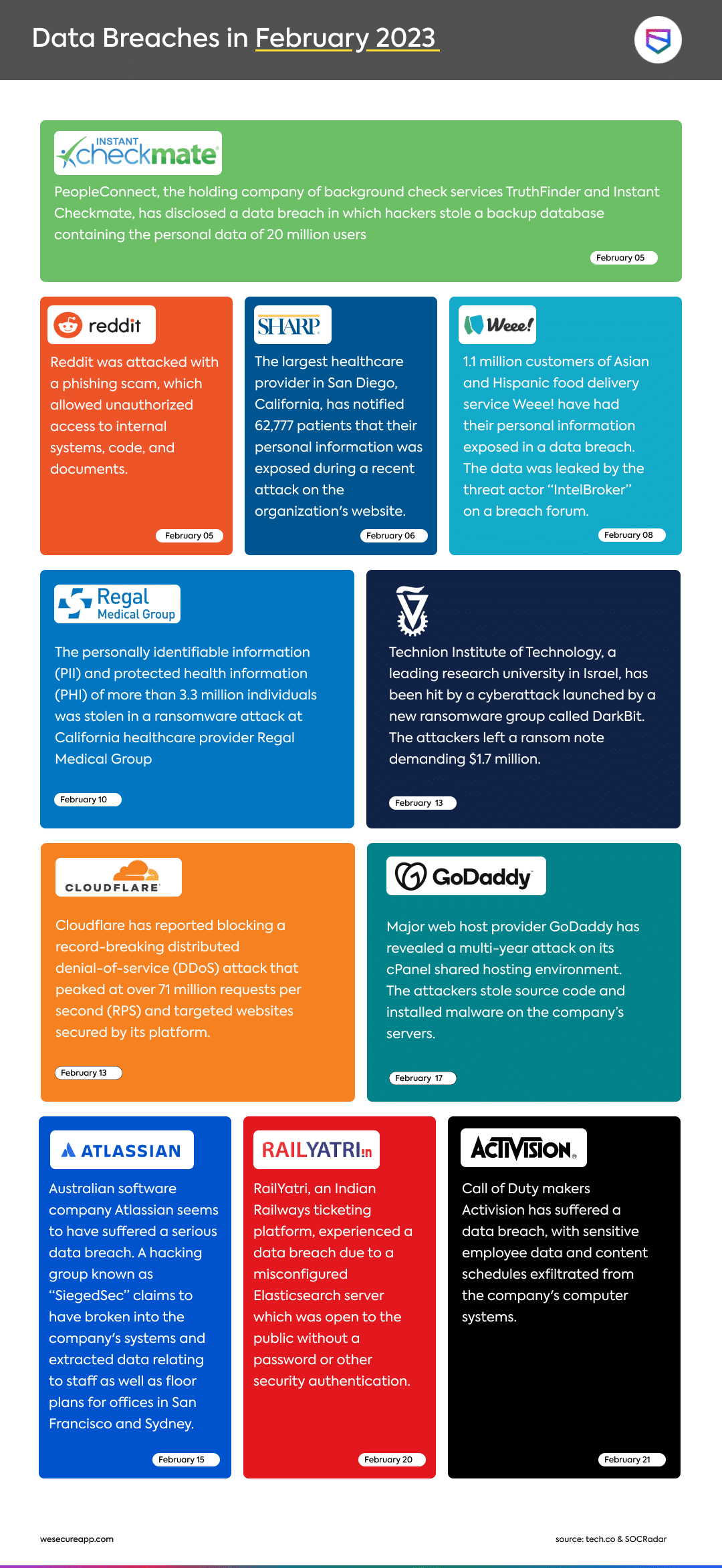 In addition to the financial and legal consequences, data breaches can also damage the reputation of the affected organization, leading to a loss of trust among customers and stakeholders. As a result, many organizations invest significant resources in securing their data and preventing breaches from occurring. This includes implementing cybersecurity measures, training employees on data security best practices, and regularly testing and updating their security systems. If a breach occurs, our digital forensic experts investigate to find the root cause, stop the damage, and recommend steps to improve security. Another month, another round of data breaches in February 2023. Don't let yourself become a victim – take control of your data security today – Click here to speak with a security expert.
Recommended Reading:
Data Breaches in January 2023 – Infographic
The Hidden Threat to Sensitive Data and Security
How to Prepare for a Data Breach before it Happens
The post Data Breaches in February 2023 – Infographic appeared first on WeSecureApp :: Simplifying Enterprise Security.