21 employees of a cryptocurrency exchange platform could receive 4,000 years in prison for exit scam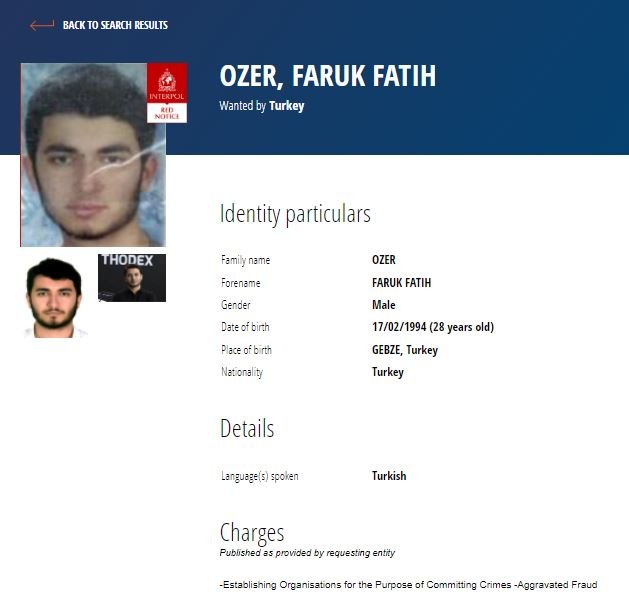 Turkish authorities are seeking to issue a sentence of more than 40,000 years in prison against 21 individuals accused of operating Thodex, a now-inactive fraudulent cryptocurrency exchange platform.
An investigation published by Bloomberg points out that the alleged founders and executives of Thodex are in the prosecutor's sights after this fraudulent platform operated a scam that deceived hundreds of investors. Prosecutors in Turkey identified local investor Faruk Fatih Ozer as the main culprit in this electronic fraud scheme.
After operating smoothly, in April 2021 Thodex notified its users that the platform would close for a couple of days to carry out scheduled maintenance. However, Thodex never reopened, so investors could not access their accounts or assets despite the fact that the company assured that no one would lose their money.
Immediately began the accusations against the exchange of carrying out an exit scam. Thodex called these allegations "baseless" and a "smear campaign," even though no one seemed to know anything about the millions of dollars guarded by the company.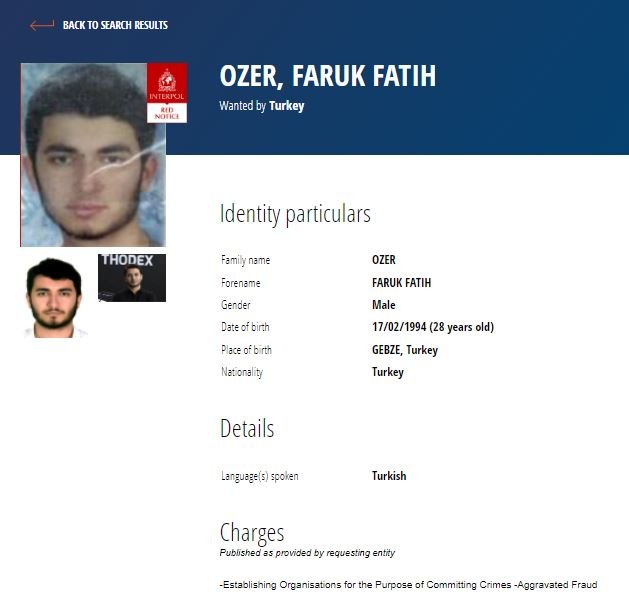 Ozer, who was allegedly last seen near the date the platform went into "maintenance" boarding a flight bound for Albania from Istanbul arguing that he had to attend a meeting with foreign investors. The former CEO already faces an international arrest warrant.
Interpol issued a Red Notice for Ozer, accusing him of crimes such as conspiracy to commit fraud and aggravated fraud. The suspect has yet to appear publicly, although last year he said he would show full cooperation with the authorities in his country.
Cryptocurrency is a popular tax outlet for many members of the younger Turkish generation due to the economic problems in the country. This trend has worried financial authorities in Turkey for years, so lawmakers are discussing drastic measures; still, citizens continue to look for potential profits by investing in virtual assets.
Last month, two alleged operators of a non-fungible token (NFT) scam were arrested by US police. The two defendants were administrators of Frosties, an NFT project that raised approximately $1.1 million before carrying out an exit scam that deceived hundreds of users.
To learn more about information security risks, malware variants, vulnerabilities and information technologies, feel free to access the International Institute of Cyber Security (IICS) websites.
The post 21 employees of a cryptocurrency exchange platform could receive 4,000 years in prison for exit scam appeared first on Cyber Security News | Exploit One | Hacking News.